Located in Boston, MA - Instituted in 1795 by Paul Revere.
Robert Edward Heruska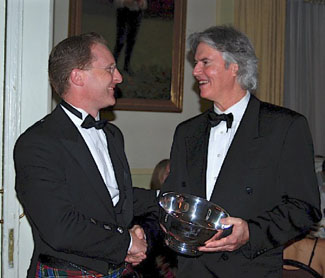 Wor. Brother Robert E. Heruska was honored at the December 2007 Installation Dinner held at the famous Algonquin Club in the Boston's backbay as the 2006 Brother of the Year. The Revere Pewter Bowl was engraved with his name and was awarded by the Worshipful Master, Callum J.F. Maclean for the wonderful accomplishments and assisting the development of the Grand Lodge website. Bro. Heruska was also honored to accept that award.