Robert L. Swander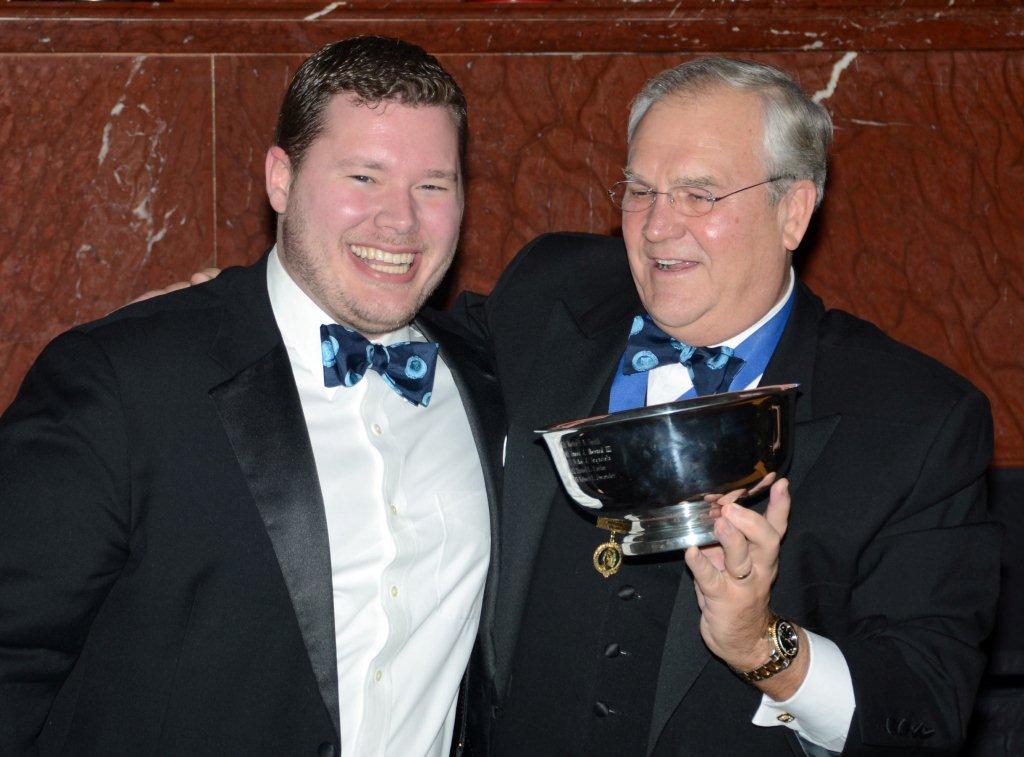 2013 Brother of the Year Award ~ Columbian Lodge
It has been the Columbian tradition of awarding the Columbian Brother of the Year in December each year. We are now moving into the second decade of this award. It is a reminder to all that the award is to honor a tireless worker in our organization. Many award recipients have been quietly attending to dutiful tasks, while others have maintained a strong visible presence. All were worthy.
The 2013 Recipient is a blend of all the past qualities.
Some may say the regions of the USA build a personality. Mountains build strength; beaches make one relaxed and carefree. This brother draws the best of those qualities from his youth and advanced schooling. Yet today, he can be best described as our "go to guy." This worker in our vineyard has been a Mason but for several years, though his family roots have embraced the Craft and the Scottish Rite and Shrine for a generation.
This Brother's wonderful shamelessness and unapologetic attitude about being silly, provides a strong glimpse into his fun-loving nature, his creativity, and perhaps most of all, his devotion to any project he embarks upon. For instance:
as not particularly musically talented, he volunteered to join the college marching band, playing a beer keg, as if it were a bass drum, in the "liquid percussion section."
As a Lodge Ambassador, Ritualist Mentor, and Shakespearian Thespian, in the footsteps of our beloved MW Donald Warren Vose, he has stood out among all. With his assistance, membership to our lodge had grown and our committees are maintained. Tireless attention to an even keel and a cheerful manner bind his friendships.
It gives me great pleasure to present this year's Brother of the Year Award to Brother Robert L. Swander.
Boston, Massachusetts, December 7th, 2013
Ronald T. Doucette, Worshipful Master