Lucas Rene Recore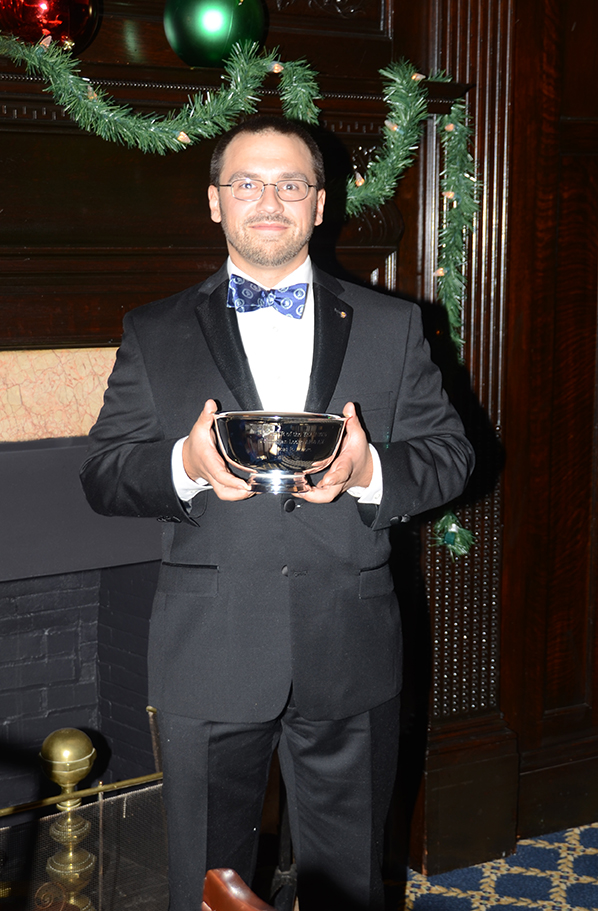 2015 Brother of the Year Award ~ Columbian Lodge
This year's brother of the year recipient is, of course, a very active member of the lodge. In fact, I can't recall the last lodge meeting, function or activity where he was not present and an active participant. What makes this somewhat unique is that unlike many of the officers of the lodge who have certain duties requiring them to be present, this brother has no prescribed duties….but he's always there anyway. He's become quite a fixture at all things Columbian.
I know he's been present at all these events not because I'm taking attendance or anything, but because he's so darned hard to miss! From his spectacular facial hair to his loud, boisterous laugh, you KNOW when he's there.
He's an incredibly kind person, very eager to lend a helping hand, and is passionate about our brotherhood.
He has other passions as well, including his love of his wife (who he loves so much he married her twice!), and his love for the outdoors. In fact, Freemasonry isn't his first fraternity. In college, he was a member of Alpha Gamma Rho, which is a fraternity with roots in agriculture and forestry. I've heard he spent most of his time there at the University of Maine barefoot (as we tend to do in Maine), and has seen the forests of America from West Virginia to Eastern Texas. He has many amazing stories, including battling raging forest fires caused by Space Shuttle debris. He currently works for the Department of Conservation and Recreation as a Forest and Park Supervisor. I'm not sure if they still let him run around barefoot, but I'm glad he wears shoes to our meetings.
Ladies and Gentlemen, the 2015 recipient of the Columbian Lodge Brother of the Year award, Brother Lucas Recore!
Daniel R. Madore – Worshipful Master
December 12th, 2015